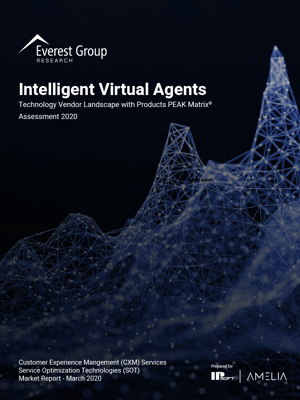 Everest Group, an independent analyst firm, ranked Amelia as a Leader among 16 Intelligent Virtual Agent (IVA) vendors in its latest report. The firm commended Amelia for its diverse array of industry-specific offerings, as well an omnichannel approach that includes voice-based interactions.

As part of its research, Everest Group received feedback from Amelia clients during vendor briefings and online surveys. Among the comments provided by clients, Everest Group noted Amelia's strong customization capabilities, integration flexibility and rapid ROI generation as key differentiators among other IVA offerings.
Download the Everest Group report today!